The 2019 International Symposium on Low-temperature Mineralization was held in Guiyang, China during October 19-21, 2019. This symposium was organized by the State Key Laboratory of Ore Deposit Geochemistry (SKLODG), Institute of Geochemistry, Chinese Academy of Sciences (IGCAS), and co-organized by the Chinese Society for Mineralogy, Petrology and Geochemistry, and the Society of Economic Geologists.
Professor Ruizhong Hu from IGCAS, Professor Bernd Lehmann from the Technical University of Clausthal, and Professor Mei-Fu Zhou from the University of Hong Kong co-chaired the symposium whose theme was "Low-temperature mineralization: Characteristics, Ore genesis and Explorations".
The symposium attracted more than 250 scientists from over ten countries. Professor Ruizhong Hu, Xinbing Feng, and Richard Goldfarb addressed in the opening ceremony. Over 30 invited speakers including Jean Cline, Michael Ressel, Richard Goldfarb, Adam Simon, I-Ming Chou, David Leach, Bernd Lehmann, Ross Large, Yan Hei Martin Li, KenzoSanematsu, Shaun Baker, Daniel Gregory, SoeMyintAung, Sune Nielsen, Ruizhong Hu, Wenchao Su, Maohong Chen, Yuzhao Hu, Jianwei Li, Qingfei Wang, Guiqing Xie, Huayong Chen, Hongrui Fan, Rongxi Li, Xin-Fu Zhao, Yucai Song, Degao Zhai, Richen Zhong, Jiaxi Zhou, Zhuojun Xie, and Ni Tao, presented plenary/keynote talks. More than 50 attendees performed oral presentations.
This symposium not only promoted the in-depth communication between the IGCAS scientists and their international counterparts, but also demonstrated the solid strength of IGCAS research team in the field of low-temperature mineralization.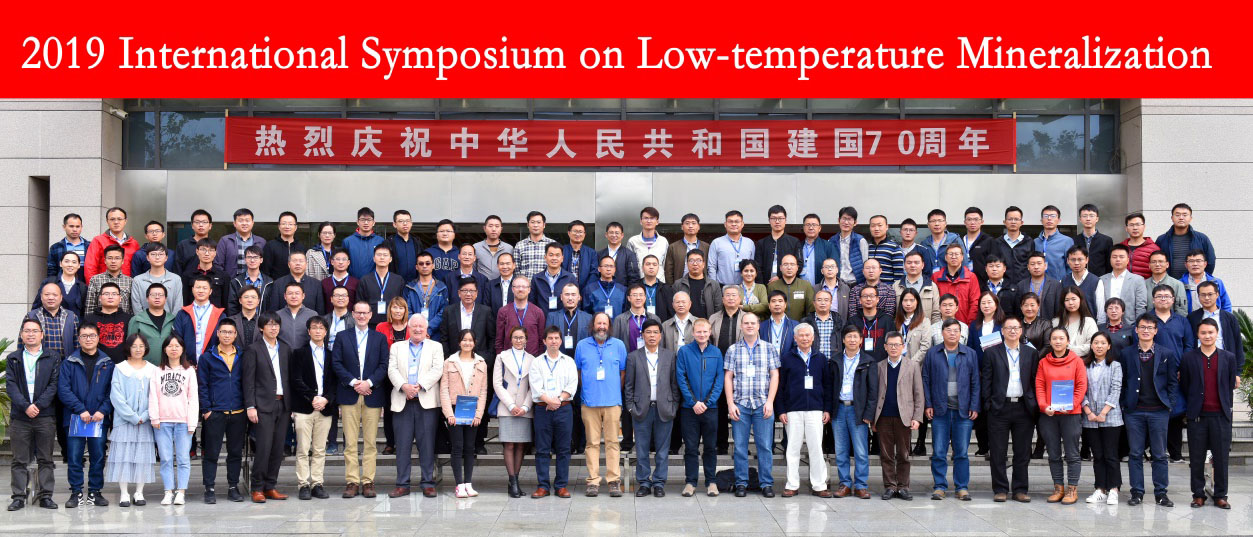 Group photo
(By XIE Zhuojun)