Invited by the State Key Laboratory of Ore Deposit Geochemistry (SKLODG), twelve students from McGill University in Canada visited IGCAS for academic and cultural exchange on the afternoon of June 1, 2017.

On the welcome meeting, the representative of IGCAS Graduate Student Association expressed the sincerest greetings to the visiting students and introduced the tradition, history and scientific research progress of IGCAS. The visiting students gave the brief self-introductions and conveyed their happy feelings about joining this academic and cultural exchange activity.

The IGCAS Ph.D. students XIE Zhuojun, Aizat and GAN Tian presented the talks titled "Comparison of the Carlin-style Gold deposits, Guizhou Province, China, with Carlin-style Gold deposits, Nevada, USA", Element and isotope Geochemistry of Au and Sb deposits at Youjiang basin" and" Geochemistry of Lamprophyres from Zhenyuan, Yunnan, China" , respectively.

During the meeting, the McGill graduate students including Eleanor Smith, Nicolas Gaillard, Rebecca Paisley, Duncan Meclish, and Jethro Sanz-Robinson presented the research reports respectively. Their presentations included "Biotite composition as a vector to ore zones", "Brown Bag Seminar", "Geochemistry of black shales", "The Nature and Origin of the BruceJack Epithermal Gold Deposit, British Columbia, Canada" and "Geochemical constraints on outgassing pathways during rhyolitic eruptions".

After the talks, the speakers and the audience had thorough discussions on the topics including the characters of submarine hydro-thermal deposits and ore deposit geochemistry.

At the end of the meeting, the participants also had conversations regarding the cultural differences between Canada and China. Since it was just two days after the Dragon Boat Festival, the IGCAS students introduced the tradition festival and gave Zongzi and Chinese knots as presents to the McGill students. Both parties looked forward to more academic and cultural exchange activities in the future.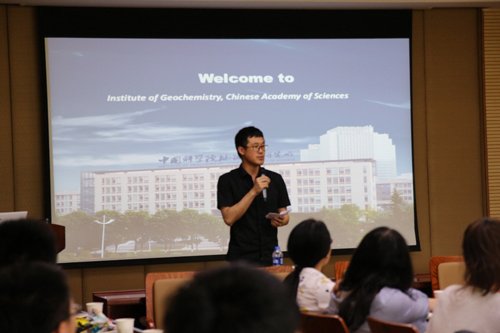 The representative of IGCAS Graduate Student Association delivering welcome speech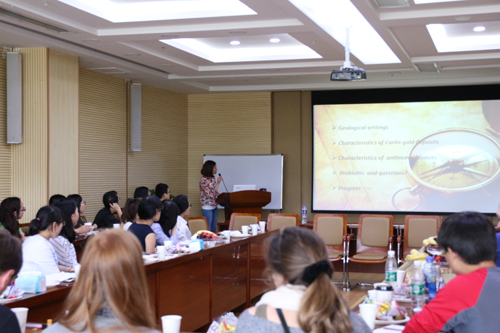 An IGCAS student giving presentation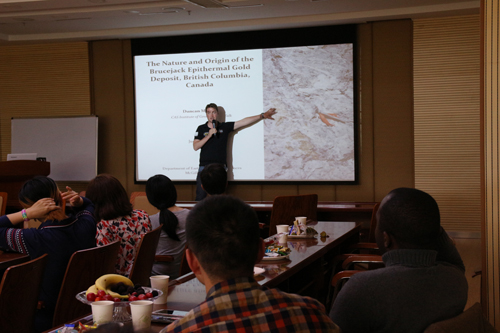 A student from McGill University presenting a talk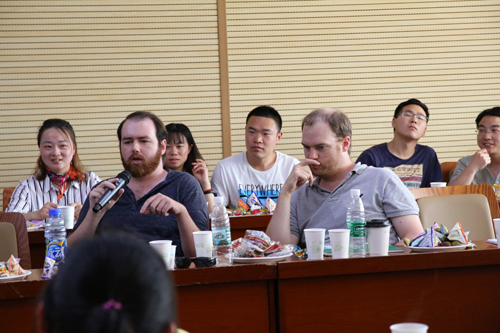 The audience asking questions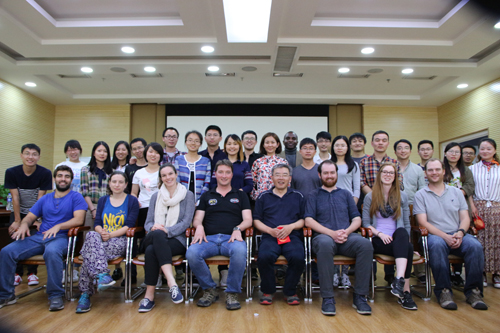 Group picture


(By Li Zeming, images by ZHANG Jingyi)