During May 23-25, Professor A. E. Williams-Jones from McGill University was invited to visit IGCAS.

Prof. A. E. Williams-Jones presented a talk titled" Colloidal Transport of as the Key to the Hyper-enrichment of Gold in Nature", in which he introduced the discovery history and application of Colloidal Gold in human health, and showed the evidence on the transport of colloidal gold in the forming process of Epithermal and porphyry Gold deposits near Brucejack lake, where they found some spectacular electrum vein. His talk provided new information that colloidal transport might be an important way during the forming of hyper-enrichment of Gold in nature. The presentation was greatly appreciated by the researchers and graduate students, and followed by the lively interactive discussions.

On the afternoons of May 24 and May 25, Prof. A. E. Williams-Jones discussed some academic issues with the researchers and graduate students. In addition, Prof. A. E. Williams-Jones and some researchers discussed and exchanged the ideas on their potential collaborations.

Prof. A. E. Williams-Jones is a fellow of Royal Society of Canada, and a full professor of McGill University. His research is devoted mainly to understanding the genesis of hydrothermal mineral deposits through a combination of field-based, experimental and theoretical methods. Deposits investigated include porphyry Cu and Mo, pegmatite-, greisens- and vein- hosted Sn-W, epithermal/mesothermal Au-Ag, epithermal Sb and Hg, and granite/pegmatite- and carbonatite-hosted rare metals (REE, Li, Be, Zr,Y). In addition to petrography, mineral and whole-rock chemistry, fluid inclusion studies are an important component of his Laboratory research. Up to now, He has published over 200 papers in the international journals. He was awarded with Logan medal, the highest award of the Geological Association of Canada, for sustained distinguished achievement in Canadian earth science in 2011.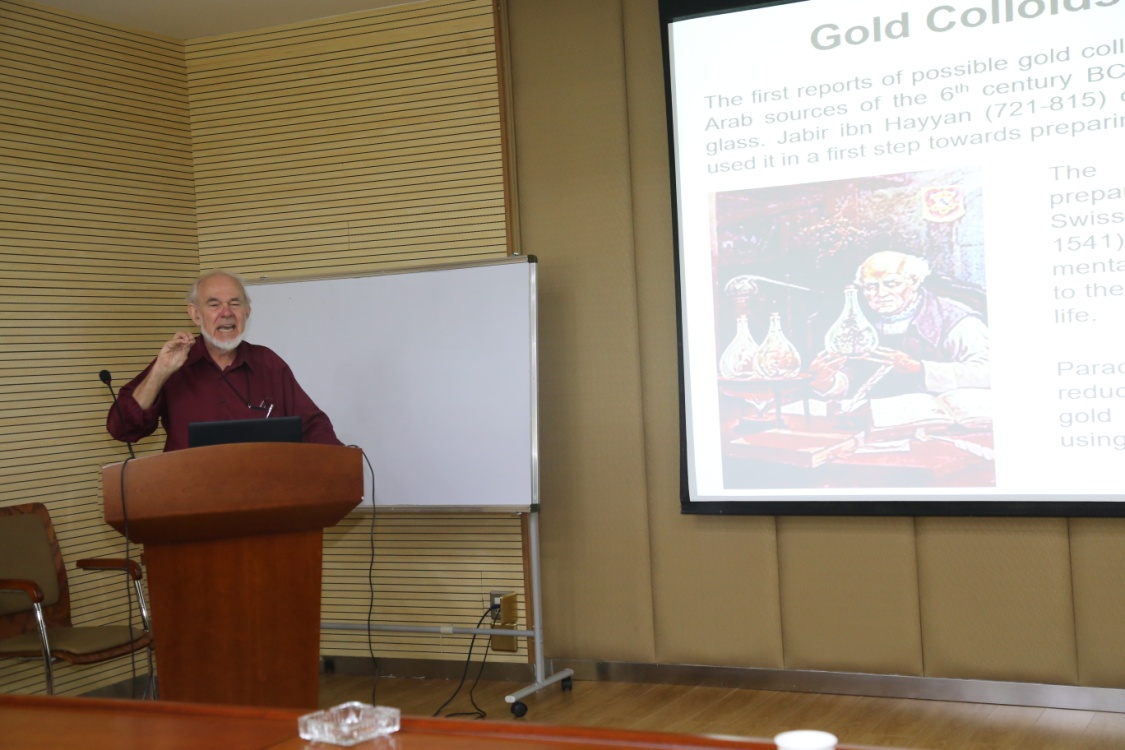 Prof. A.E. Williams-Jones at the presentation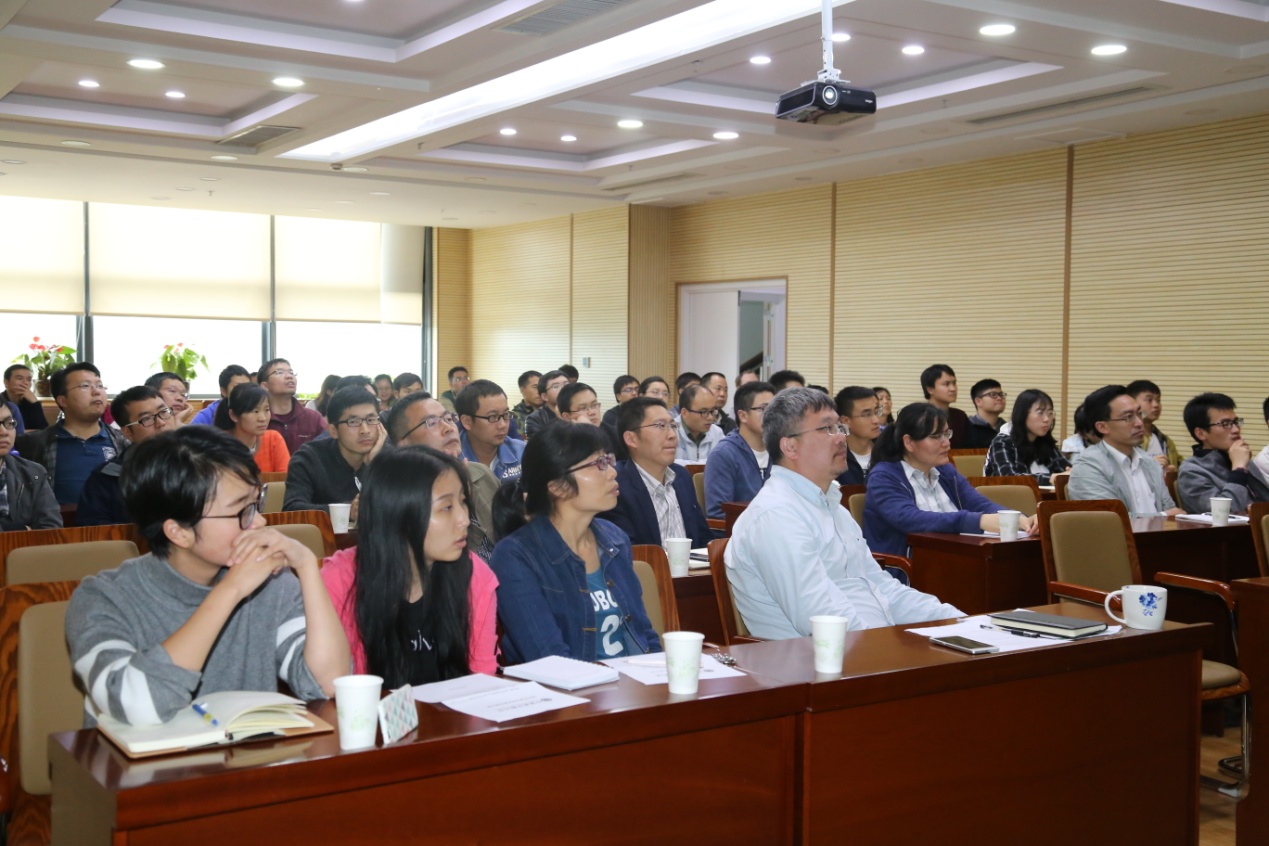 The audience
(By Prof. SHANG Linbo's group)