Invited by the Center for Lunar and Planetary Sciences (CLPS), Professor James W. Head III from Brown University and Assistant Professor Suniti Karunatillake from Louisiana State University visited IGCAS during the week of June 12-18.
Prof. James Head III is the Louis and Elizabeth Scherck Distinguished Professor of Geological Sciences at Brown University, and he has been active in the exploration of the Moon, Mars and beyond for more than 40 years. During his visit, he presented two talks entitled "The Climate History of Mars and Implications for Future Robotic and Human Exploration" and "Exploration of the Moon from Luna to Yutu: Current Understanding and Future Goals" on June 13th and 15th, respectively. His presentations introduced the frontiers of the Mars study and Lunar exploration to the faculty and students in the institute.
Dr. Suniti Karunatillake is a scientist of gamma ray spectrometer (GRS) team on the Mars Odyssey mission, and his interest is to explore processes operating on Mars by synthesis of geochemistry and geomorphology data derived from diverse methods of varying sensitivities and resolutions, and to make observations of the surface of Mars. During his visit, he presented two talks entitled "Glimpsing the Geology of Greater Thaumasia Planum on Mars" and "Exploring the Unknowns of Br in the Martian Halogen Cycle" on June 13th and 16th, respectively. In his talks, Dr. Suniti Karunatillake demonstrated how to explore the Martian surface processes by synthesizing the data obtained from various sources such as GRS and alpha particle X-ray spectroscopy (APXS) carried in orbiter and lander/rover missions.
The visitors also joined in several small group discussions with the faculty and students of CLPS on lunar and Mars studies. Particularly, Professor Head and Professor LIU Jianzhong's groups made a thorough discussion on the issues encountered in the lunar geological mapping project, including the division of geological period, description and expression of geological features on the map, and technologies and suggestions that could be considered in their future work.
In addition, the visitors had a laboratory tour of several planetary surface simulation facilities of the CLPS, discussed about future collaborations on lunar and Mars study projects, and encouraged visiting students and scholars to work in their institutions in the upcoming years, all of which made a great start for the scientific collaborations in the future.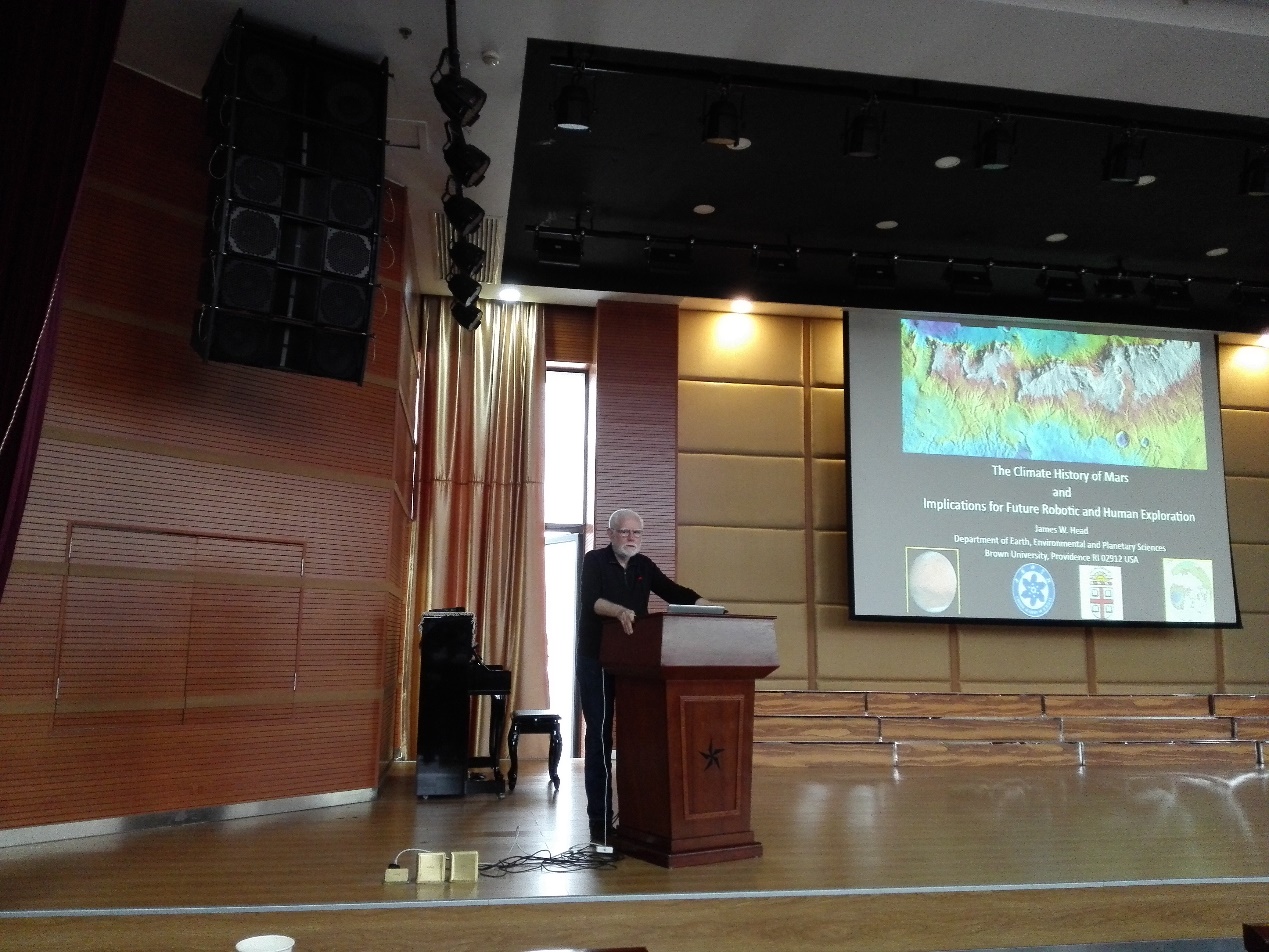 Professor James Head III is giving a talk about climate history of Mars.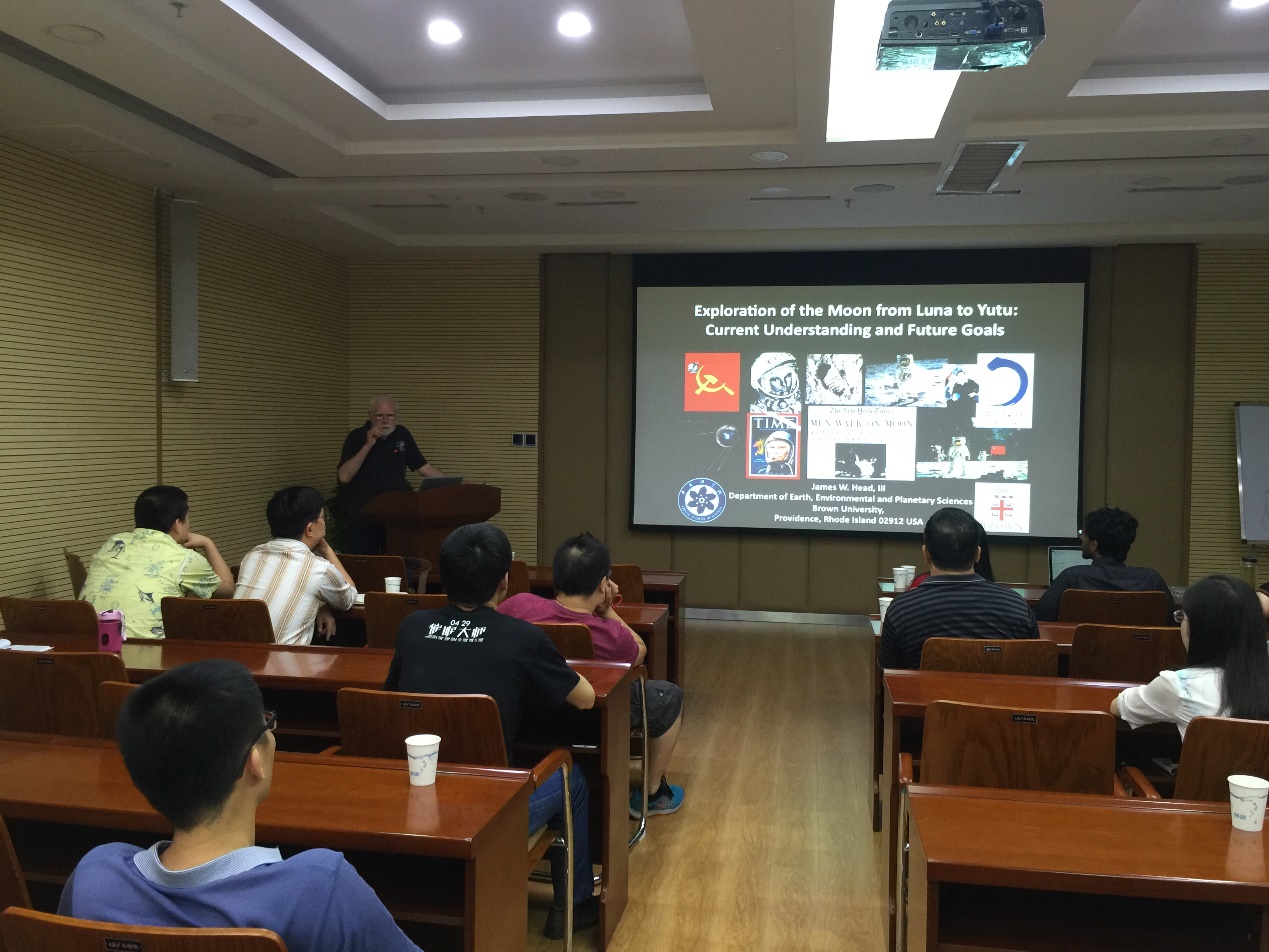 Professor James Head III is giving a talk about lunar exploration history and the future.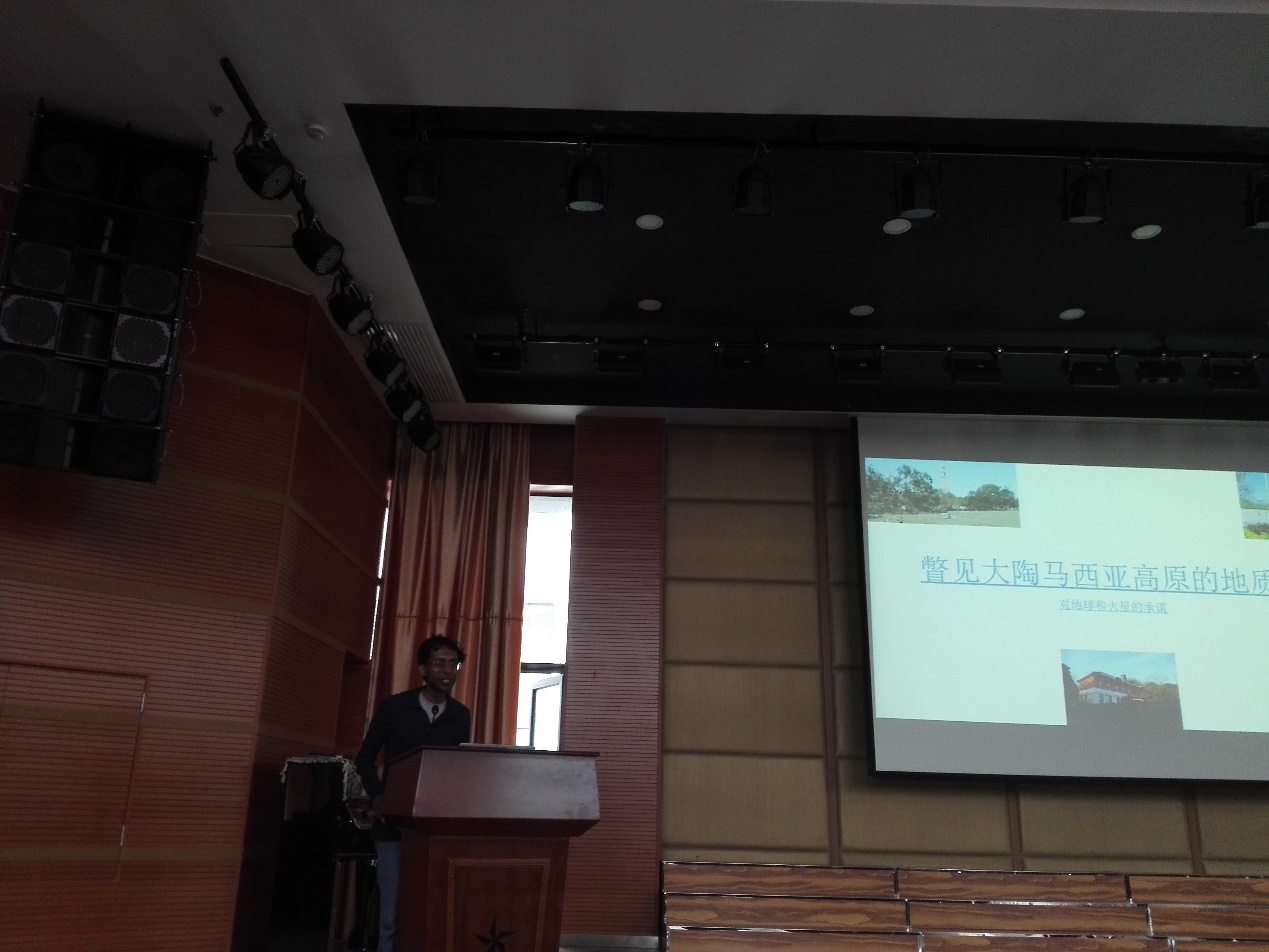 Dr. Karunatillake is giving a presentation about Greater Thaumasia Planum on Mars.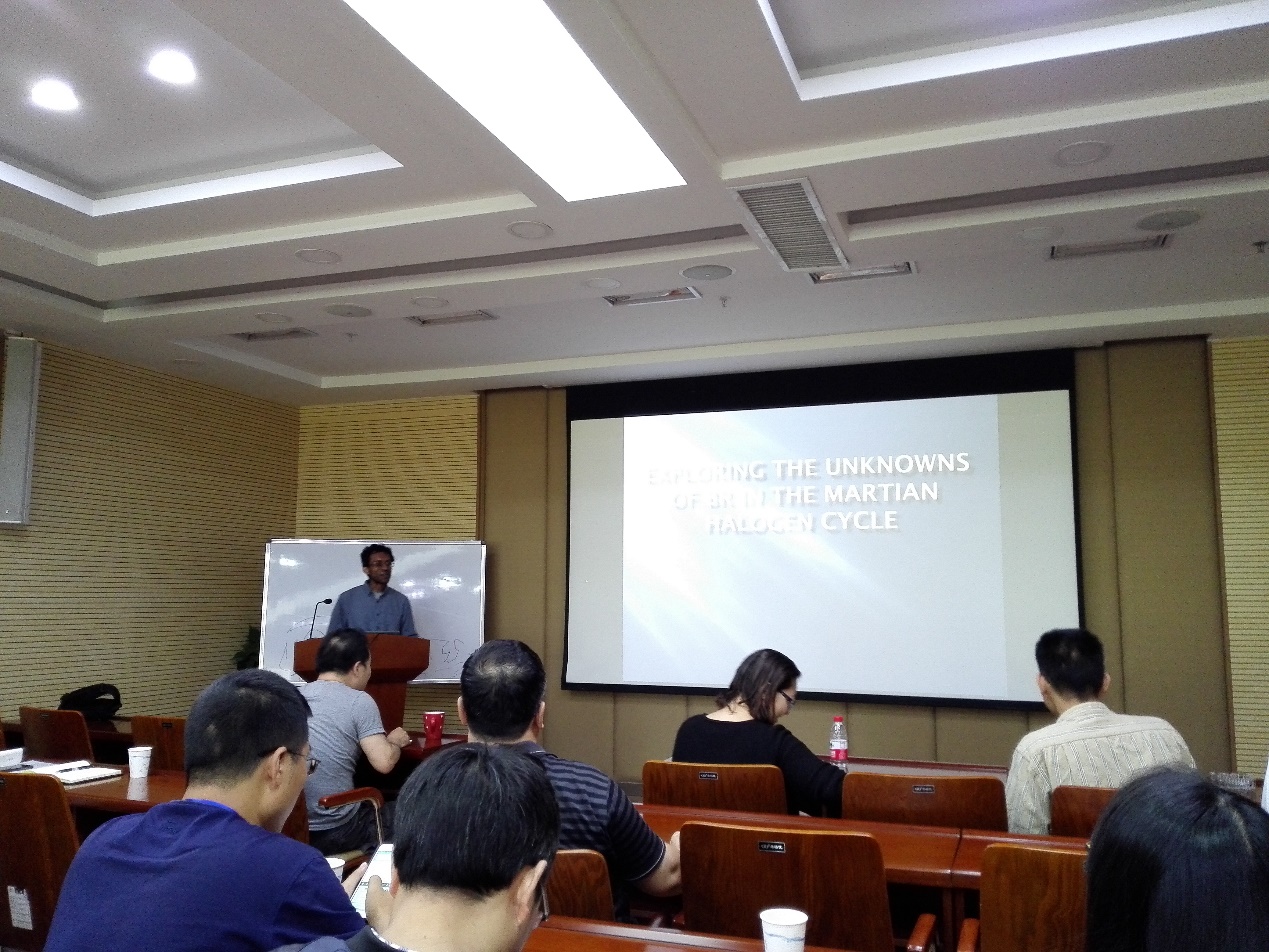 Dr. Karunatillake is presenting the halogens volatility study on Mars.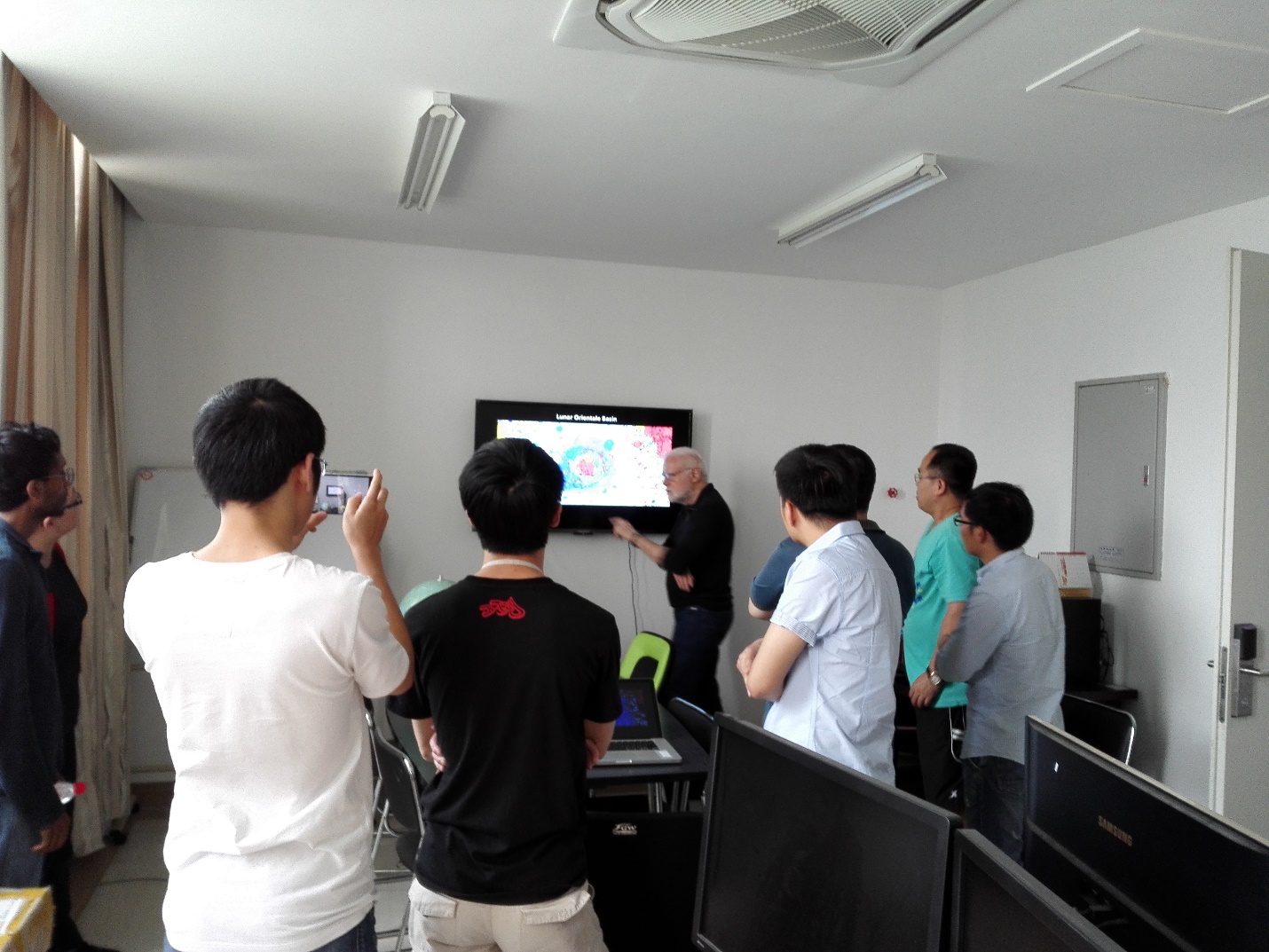 Small group discussion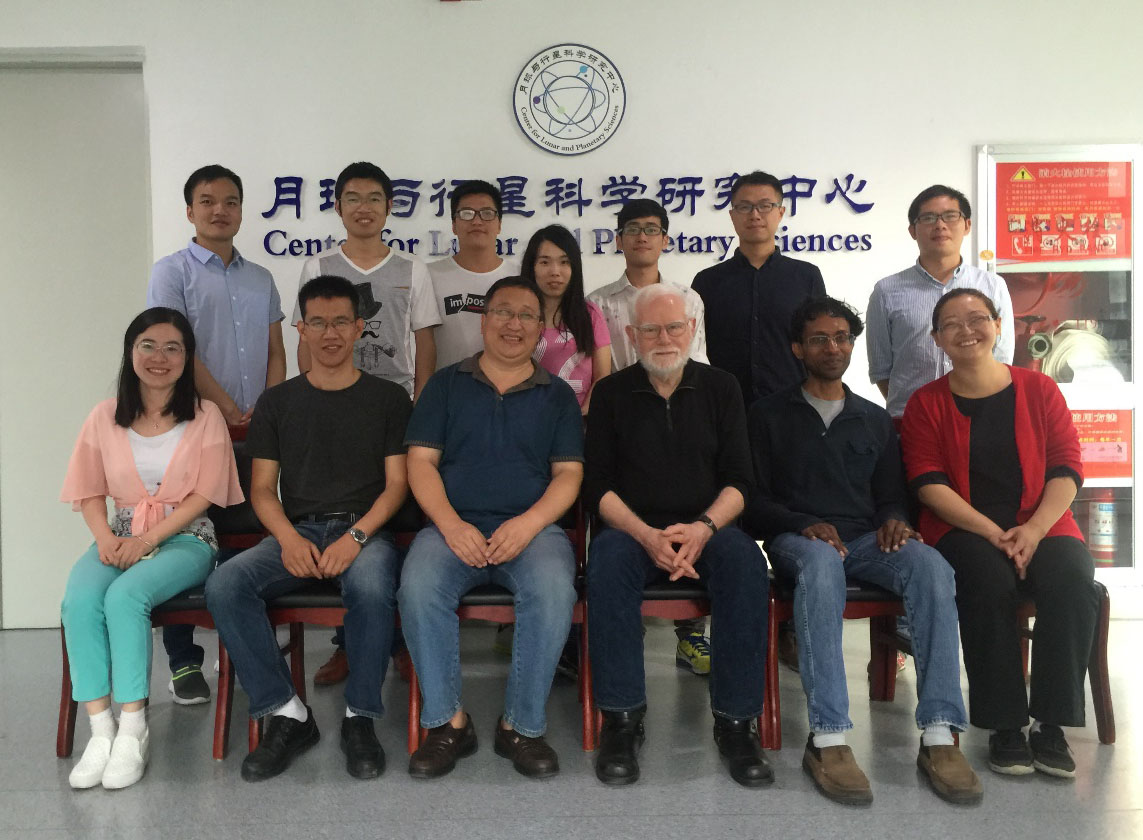 Group picture of the faculty and students of CLPS with the two visitors
(by CLPS)