Dr. Anais Pages, Dr. Susanne Schmid and Dr. Sam Spink from the Commonwealth Scientific & Industrial Research Organization (CSIRO) in Australia were invited by Prof. WEN Hanjie to visit Institute of Geochemistry during June 19-21.
The visitors took a field trip to investigate the Early Cambrian black shales on June 20, and then gave the presentations at a seminar in the conference room of State Key Laboratory of Ore Deposit Geochemistry (SKLODG) on the morning of June 21. The seminar was hosted by Associate Prof. FAN Haifeng.
Dr. Anais Pages presented a talk titled "Investigation of metal associations in the metal-rich black shales of the Niutitang Formation in the context of the Cambrian explosion",in which she introduced the achievements of her research project sponsored by SKLODG.
Dr. Susanne Schmidt's talks were titled "The Jervois Cu-Pb-Zn deposit -A hybrid SEDEX-VMS mineralizing system, Northern Territory, Australia" and "The assessment of petroleum and mineral resource potential of the Amadens basin", respectively. The first talk introduced the difference and relationship between SEDEX and VMS Cu-Pb-Zn ore deposits in Jervois region, while the second one shared the exploration results of the Amadens basin.
Dr. Sam Spink presented "Application of non-traditional isotopes to geochemical mineral exploration",which showed that Zn isotopic composition of Fe-Mn crust was used as a useful tool to trace potential Pb-Zn ore deposits.
After all the talks, Dr. Anais Pages, Dr. Susanne Schmid and Dr. Sam Spink answered all the questions from the audiences.
On the afternoon of June 21, the visitors discussed some interesting issues with Prof. WEN Hanjie's research group.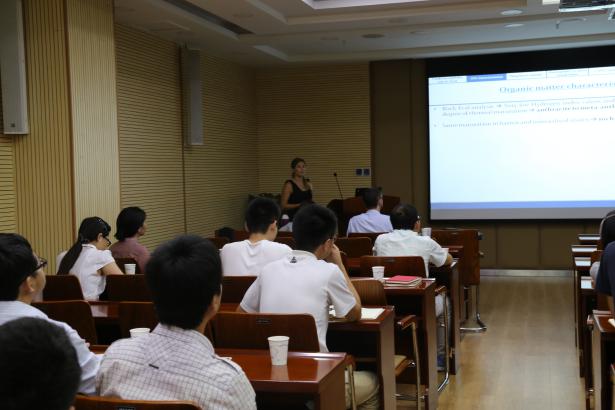 Dr. Anais Pages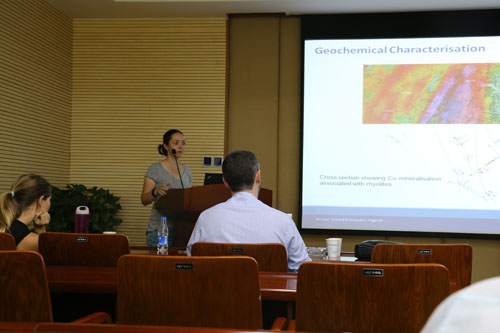 Dr. Susanne Schmid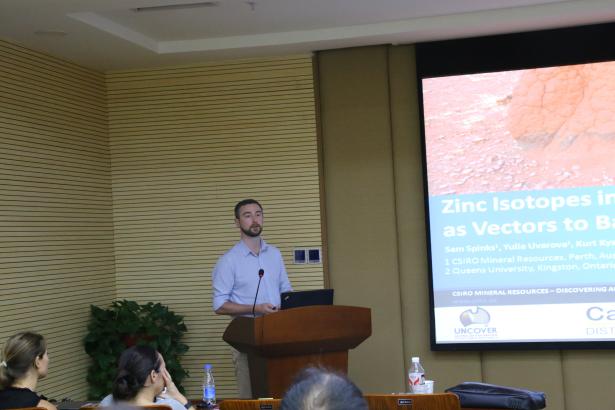 Dr. Sam Spink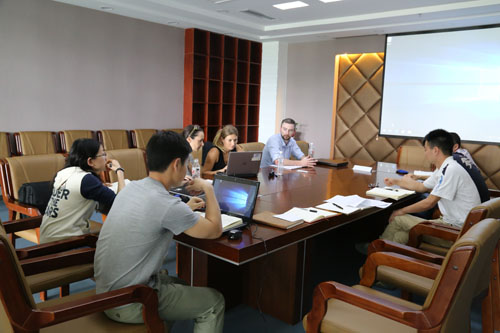 Discussion
(By Prof. WEN Hanjie's group )